How do you know if you should go freelance?
Ever wondered if you should go freelance? This week we explore what that means exactly, how to decide and a case study with marketing freelancer Liz Spears, about her own journey. #002
Hi hi, happy Wednesday!
Back in your inbox with a deep dive into freelancing: what's involved, the pros & cons, whether its right for you and a case study video interview with Liz, a marketing freelancer where I've braved YouTube for the first time…
So first.
What is a freelancer?

The freelance lifestyle can conjure up images of a digital nomad sipping iced tea in Bali by the pool with their laptop, with no fixed abode and limited responsibilities.
Let's dispel some myths and look at what being a freelancer really entails.
A freelancer is self-employed and is responsible for sourcing their own clients who they work for on a temporary basis. In some cases, temporary might be months or even years, and in others, less than a full day's work.
You've heard of contractors who go into businesses for a hefty day rate and then move onto their next gig. Technically they are freelancers. You'll also have heard of online marketplaces like Fiverrr where people offer services like design or copywriting by the hour. They may struggle to pull together minimum wage. These people are also freelancers.
We could get into the semantics here around the gig-economy and we could explore the difference between people who have multiple clients at one time vs those who work 'on-site' for one client at once. But, overall the point is that as a freelancer, you find your own work and you run your own finances and charge clients for your time.
Time is the biggest thing I want to emphasise - you are trading your time for money.
As a freelancer you're working you're being paid, and if you're not working then you aren't. This is different from having a product or knowledge-based business, where you are selling something other than yourself.
You are also executing on the tasks that support someone else (your client) rather than coming up with a product/service completely off your own back.

The Pros of being a freelancer
Variety of clients and projects - you can work across many sectors, types and sizes of businesses

You have freedom and flexibility to move between projects as you choose

Your earnings can be higher than permanent employment. You likely pay lower taxes and you can expense a number of your monthly outgoings. Read into the upcoming IR35 legislation in the UK to see how these benefits are actually being quashed for many people

You'll build a great network from working with many new clients and teams

You have autonomy over where when and how you work (generally - but some clients expect freelancers to work on site and at the same hours as them)

You don't have to get involved with office politics

You aren't expected to do work or take on responsibilities outside of your core skills and expertise - often avoiding office 'housework' and thankless tasks that come with being part of the perm team
The Cons of being a freelancer
Can be lonely, you don't have a fixed team or people you get as close to if you're constantly leaving projects

You have to provide your own tools/supplies to do your work

There are overheads that add up e.g. insurance, accountant fees, invoicing, contracts, etc all bring their own costs

It can be difficult to become established and get a steady stream of clients

You do not get paid to take time off or when you're sick and you do not have employment benefits

You may end up working longer hours (see above)

No one provides you with training or development if you want to learn you have to take time to do it outside of your client work
When freelancing might be a good option for you
• You have built a reputation for a particular skill set - ie. there is a thing you are known for (and enjoy doing) sounds obvious but you can't go freelance if you don't know what your thing is
• You like having a variety of clients & industries BUT you're also happy doing the same skill/task repetitively (see above)
• You have a good money mindset and have a good handle over your finances - suddenly it all gets a lot more complicated!
• You aren't looking to get a mortgage within the next year (it can take 1-2 years of invoices to secure a mortgage from the bank as a self-employed person)
• You prioritise variety and autonomy over stability
• You have a network and contacts who will help you to find work
• The skillset you have is in high demand - think of yourself as a commodity. You want there is high demand to be able to charge a good rate for your services. Do your research before the leap - are there other freelancers who do what you do? HR and Recruitment are not good sectors to be freelance in right now given the lowest employment rates in recent years.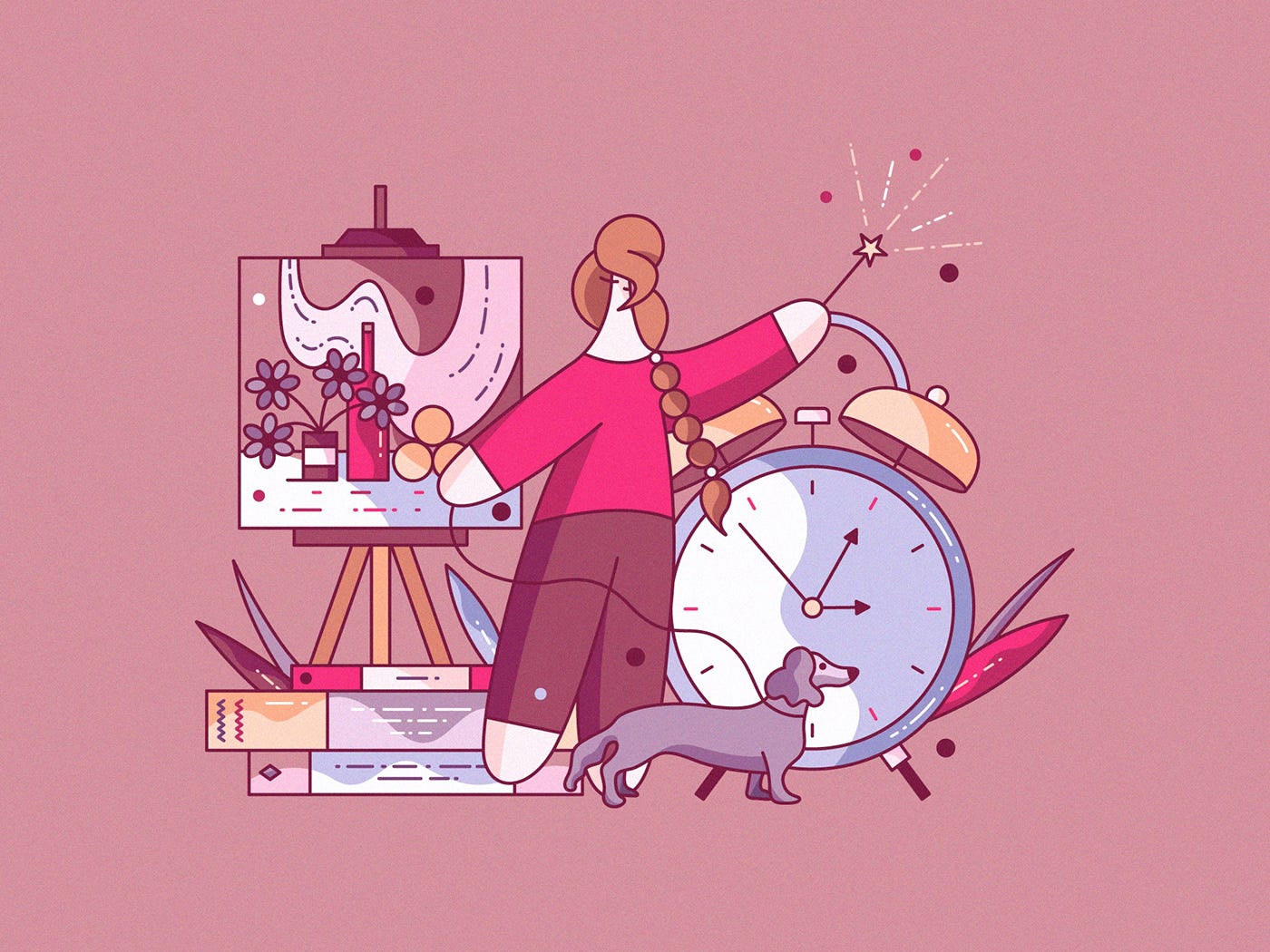 … How do you know if you're ready for a leap? Use this self-coaching technique
In a podcast with Master Coach Ronnie Clifford about living in alignment, Ronnie and host Nicole Goodman share how you know on the inside when you have more to give from life, to receive from life, and when there is more living to do.
How do you know when its time for a change?
"Your body tells you. You'll know in every cell of your body when its time."
Get your brain out the way because there is more wisdom in the body.
Native American teachings say true identity is embedded in cellular memory. So how do you listen to what your body is telling you?
You'll feel alive. You might be in pain. You might be unwell. You might feel sick.
Lean into your discomfort, as it is there to teach you. And remember, nothing can grow from your comfort zone.
Clearly these signs aren't necessarily that you must be a freelancer, but this provides an additional layer to your searching as you review the pros and cons.
---
A Courageous Careers Case Study -
Liz Spears, Marketing Freelancer
As promised I am excited to bring you a case study with someone who has carved a courageous career of their own. In this interview with Liz Spears, we explore her leap to becoming a freelancer and the steps she's taken along the way.
Watch the interview to learn:
How Liz transitioned from fast fashion into the wellness industry then went freelance after being made redundant

Overcoming the early fears around selling and she used her CV to build her brand

The first steps she took to build awareness

How she learned to listen to her intuition when turning down clients

How practice has helped her to 'productize' her knowledge

The decision to niche into wellness (and why it makes her happy)

How she uses her values as a decision making filter

Her advice for people ready to make the leap to freelance
---
That's it for this week folks. Do you know someone who could do with this burst of freelance inspiration? Share this post with them and make their day.
Illustrations credit: Olga Zalite
---
What is The Ask Newsletter?
As Cheif Coach & Founder of The Ask I answer commonly asked questions across careers, personal development, mindset, and entrepreneurship. I write weekly on Wednesdays.